Excited to join us!
Working at ETL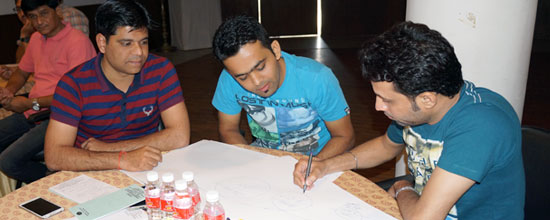 Culture and Career Development
At ETL we just don't offer career but nurture our employees to build a professional personality. We believe that leadership skills exists at all the levels and we work towards developing job skills, people skills and empower them to take decisions.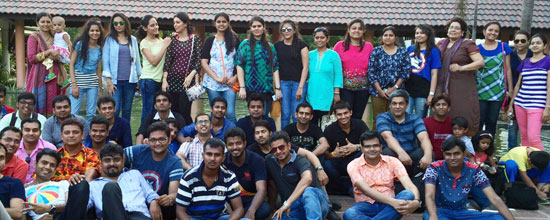 Work and Life Balance
We encourage our employees to pursue their interest, hobbies and have a good work-life balance. For this we provide flexible Time policy, All Sundays, 2nd and 4th Saturday Holiday, festival holidays and discourage work after office hours.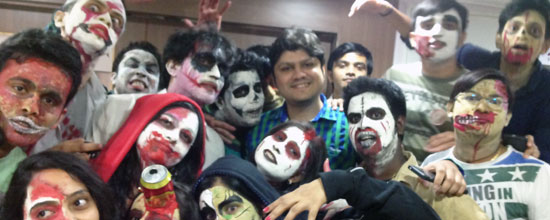 Fun @ Work
We believe in happy employees perform the best. To encourage employees' bonding and refresh their minds we organize team activities, parties, Group Days, Festival celebrations and Sports events.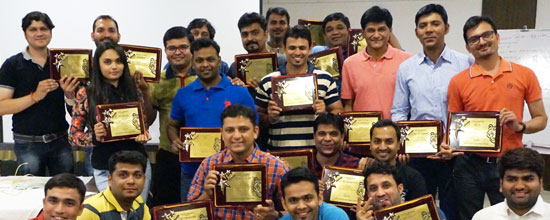 Reward and Recognition
Over and above competitive salary, uncapped Incentive, Performance based annual increments and perks; we have a special reward programme for "ETL TALENTS" for those who surpass the benchmark level of performance.
Employee Speak
My dreams about job satisfaction, work environment, friendly atmosphere were fulfilled when i joined ETL during February 2010. Journey with ETL has paved way in exploring and contributing my knowledge for many Projects. Tender Tiger is India's no 1 portal, and its professional values have always given me the opportunity to grow and take complete ownership of work I do. I have been able to develop myself both personally and professionally. ETL is a nice place to work with colleagues and superior always ready to provide their support.

Lijo George,

Sales Manager (TenderTiger)
For last 3.4 years, I am working with AuctionTiger. Projects on which I work is of BFSI industry which have given me a lot of insights on government's guidelines which happens to be the essential part of work. The most important thing which keeps me in AuctionTiger is the supportive colleagues. Be it a result or issue, we work together. In a nutshell "Care & Share"! So I am happy to be here and looking for more growth in coming years!

Manalee Madhu,

Marketing Manager (AuctionTiger)
Throughout my five years with ETL, I have been given the opportunity to nurture my professional career development by finding a role in the company that suits my interests and abilities. Besides the long term growth stable company environment and good benefits myself transition and growth pace has been very fast and consistent. I am given the autonomy that I need to develop and I always feel my opinions are valued. The continual growth of our markets is the best proof that the products and services that we offer to our customers are satisfying their needs and covering key values of their activities.

Hiral Devani,

Marketing Manager (Property Listing, Auction Tiger)
It is pleasure to work in one of India's most prominent procurement domain where You get the opportunity to work in an challenging environment where you can transform your technical knowledge to suffice domain requirement of various sectors like Government, Corporate & Banking dealing in procurement. The underlying principle of career progress in our organization can be expressed in one sentence: The harder and smarter you work towards your desired goal, the faster you move up in your career!

Yagnesh Jaradi,

Head IT
I joined ETL as Developer and worked around 2 years. As every woman has a situation to make a choice between family and career, ETL has helped me to retain my career by providing one year long leave to take care of my new born kid. After a year, I was welcomed with the same hope and a challenging career! Now I am working as Technical leader with more accountability, Thanks to ETL. If you are looking for transparent, integrity and women friendly company then ETL can be best place for you.

Urvi Mehta,

Technical Lead
I have been work with ETL since last 1 year 6 months as a software developer. Working with ETL is quite an enrichment experience. My experience in ETL has been and still is an overwhelming journey because company has vale for their employees, their skills and dedication towards the work, this is one of the reasons that I got promoted as a Sr. Developer. Beyond healthy environment ETL offers an exposure to work with latest technology. There are always opportunities to learn and no limitations to scale new heights in this organization with the support of colleagues and superiors.

Vipul Kaila,

Sr. DOT.Net Developer
It's been few months working with ETL as Executive HR. ETL is a great place for young and creative minds to apply their skills and wider their horizon and let talent prosper in a positive working environment. It's easier for us HR Professionals to get talent for our company as it has extremely good clients to work with. I am happy to be a part of an organization that helps me enhance my skills." It's a great experience as I have got several opportunities to improve my corporate skills, and give my best efforts in terms of productivity and efficiency. Proud to be an "ETLlite".

Priyal D'souza,

Executive(Human Resources)
ETL believes that employees are the most important assets and must be treated well so that they are able to continuously expand their capacities while remaining creative and competitive. We understand that talent wants to continually discover and growth and for that training and development is the key area. ETL arranges extensive training and development initiatives for employees on topics such as new product development, improving business strategies & technologies, Soft skills training for communication skills, customer interactions and WLB (Work Life Balance) are arranged on timely basis.

Nirav Parmar,

Project Manager